W8R2 DONE!!: That was good had my dog Princey as... - Couch to 5K
Couch to 5K
121,046 members • 151,535 posts
W8R2 DONE!!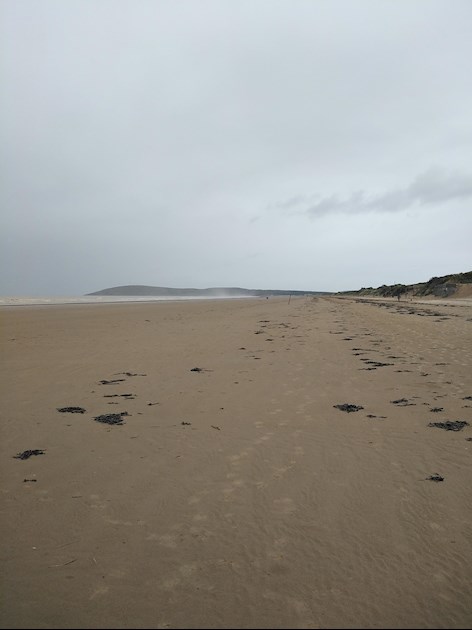 That was good had my dog Princey as my pace setter🐶
Written by
That's an awesome beach, do you run on sand?
Yes I try and run on sand as much as possible it's a lovely and flat
Our sand a bit lumpy plus the odd rock and the rest stones so i'm very envious
This beach is perfect for running completely flat. ❤️

😒 we don't have any beaches at all...😝

Wow what a place to run! An empty beach in my opinion is the best beach. You are flying through the plan. Remember on graduation to reward Princey !

Excellent!!!! Knew you would do it!!! 🎉

Ah well done you! And what a lovely photo 😊.

That's a wonderful beach to run, did you know that there are a few parkruns which are run on sand, Portrush is among them, congratulations on almost completing C25K, only 4 more runs until you graduate.

That looks great. As I run round and round my inner city field I think about all the lovely places you all run and it makes me smile, and a bit jealous, I will definitely add this to my list I love the sea
Brean down sands it's heaven ❤️

Well done, what a fantastic place to run 😍

Yes it sure is ♥️
Not what you're looking for?
You may also like...
and my legs aren't long enough to run at 10kph. I had the treadmill on 9.0kph after a five min warm...