Tonight's dinner: Homemade lentil "cottage... - Healthy Eating
Healthy Eating
51,743 members • 9,581 posts
Tonight's dinner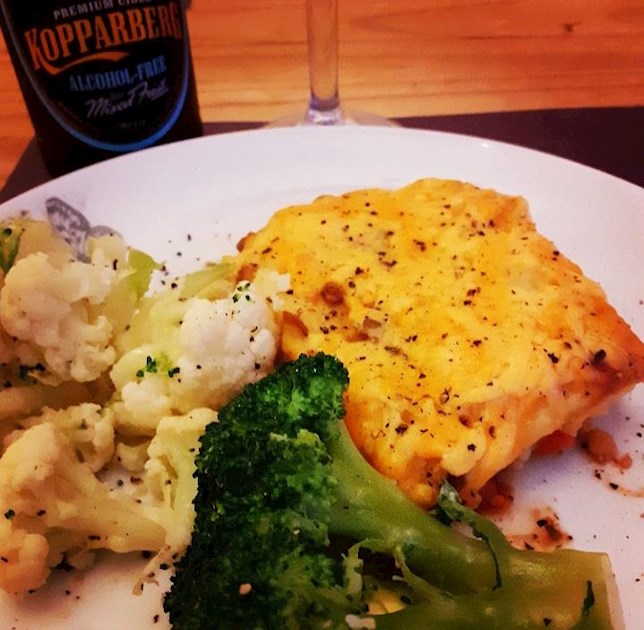 Homemade lentil "cottage pie" and steamed veg 😋, served with an ice cold alcohol-free cider 😋
Would you please share the recipe for Cottage Pie? That looks so good!!!
Panz ☘️💕🙂🙏
Aww thank-you Panz 😊 Here it is
1 can of chopped tomatoes
1 can of drained green lentils
1 tbsp tomato puree
Plus garlic, mixed herbs, gluten-free Worcestershire sauce and salt&pepper (to taste)
Mix and put in an ovenproof dish, topped with buttery mash potato
Cook on a medium heat for 30 mins
Remove from oven and grate cheese over the mash and return to the oven for 5-10 mins

Thank you so much for sharing this recipe....I have a feeling it will become a favorite of mine!
Panz☘️🙂🙏💕
You're welcome! Hope you like it 😊
Hey lilac_fields your lentil cottage pie does look appetising especially with steamed veg.
So nice one. 😊
Haha I think there's some typos going on here Jerry! 🙃
LOL 😁

That sounds perfect and looks so delicious 🙃
Thanks Kitten! I enjoyed it ☺
Not what you're looking for?
You may also like...
delicious. I sprinkled some Parmesan cheese on top, to serve.
Hope you're having a lovely...