This girl can!!! 🏃 : yay!!! - Couch to 5K
This girl can!!! 🏃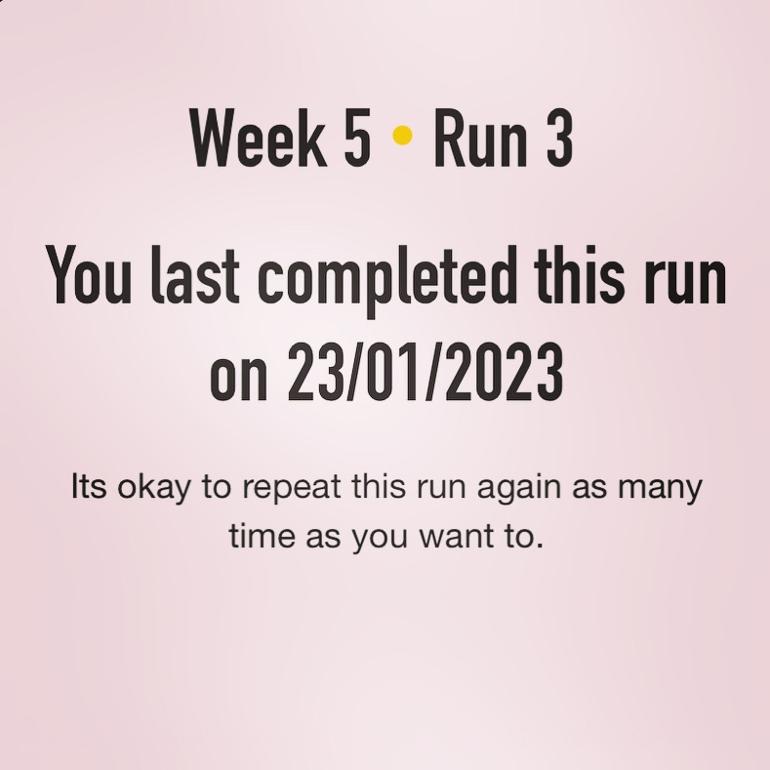 Written by

Nice one 😁👍

Congratulations to you leighloss on completing run 3 of week 5, that is a milestone run with C25K, onwards and upwards to week 6 run 1 but be careful about that run as it catches out some people with the interval walks and runs after the non stop 20 minutes of W5R3 which you have just ran 🏃🏾 ✅ 👍

Fantastic! I can see you're a returner-great to have you back! Keep it steady and before you know it you'll be graduating. 🏃‍♀️🏃‍♀️🏃‍♀️
It might be worth a refresher read through the programme guide. It's here if you want to have a browse through it…

HUge well done to you! On you go! Slow and steady!

I love the positivity of your post and wish you great success.
There'll be days when it doesn't go to plan of course and the important thing is to see those as a blip in the general direction of travel rather than a fork in the road. If you think you can, you CAN!😃👍

YAY!
Not what you're looking for?
You may also like...