Lunch out today : I met a friend for lunch... - Healthy Eating
Healthy Eating
53,637 members • 9,873 posts
Lunch out today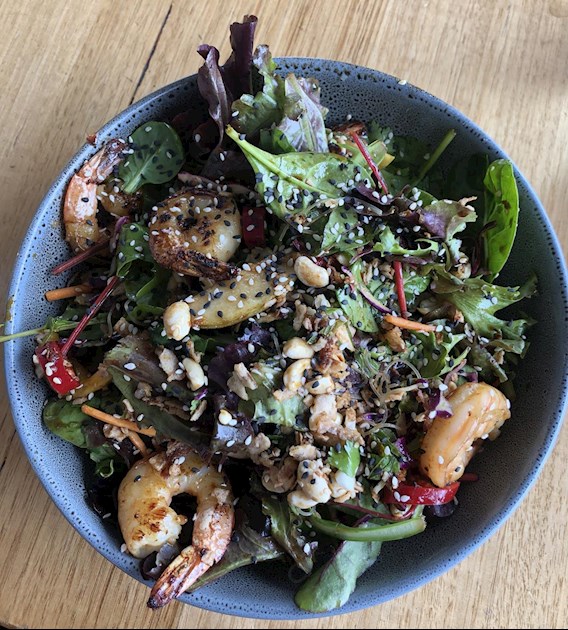 I met a friend for lunch today and enjoyed a Thai Mango and Prawn salad. It was delicious.
Written by

Hi Kaz747,
Your salad looks lovely and I'm glad to hear that it was delicious. 😊👍
🥗
Hi Kaz that's a very attractive salad and a great choice. 😊

Wow Kaz747, your lunch looks wonderful. Zest

My kinda salad! Mmmmmmmmmmmm
Not what you're looking for?
You may also like...
day off today and enjoying the sunshine. I took this photo on my walk to town, and my lunch was a...