Sometimes you just need chips! 😁 - Healthy Eating
Healthy Eating
51,307 members • 9,331 posts
Sometimes you just need chips! 😁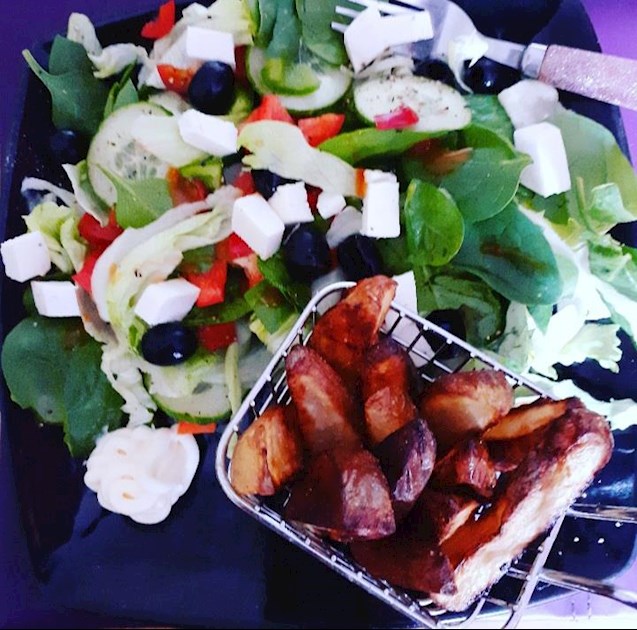 Homebaked with vegan halloumi salad and mayo
Hi Lilac-Angel I agree as chips if cooked with good quality potatoes and cooking oil contains more vitamin C weight for weight than apples. Your halloumi salad with chips looks delicious, so nice one. 👍😊
Wow, I did not know that Jerry! I feel even better having chips now! 😁And thank-you, but vegan halloumi DOES NOT work! It doesn't have that characteristic salty taste or texture 😒 I like most vegan subs, but won't be having this one again!

Low saturated fat done in cold pressed rapseed oil 😋chips with grated cheese and salad so good 😴

Always 😋🌛🌟
Not what you're looking for?
You may also like...
nice cooking them like this as I really fancied salad with chips as it's warming up out there....