Better Brain Health 🧠 : An interesting... - Healthy Eating
Better Brain Health 🧠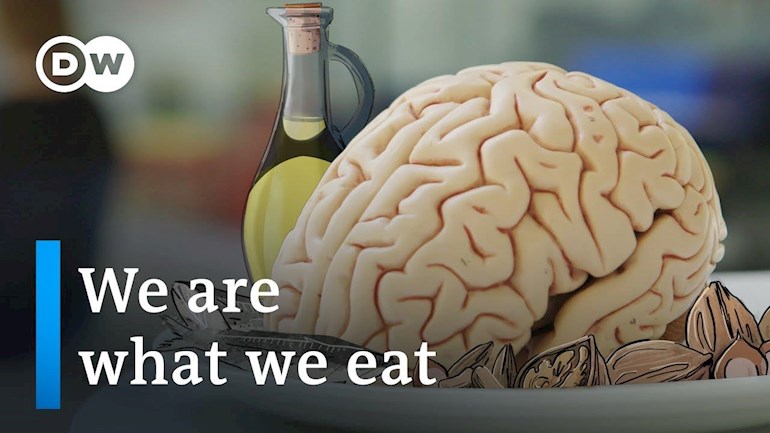 An interesting documentary looking at the connection between diet; mental health, mood, behaviour and longevity of brain functionality.
Written by
Hi MintTeaMascara
I've tried clicking on this video a few times, on different occasions, and it doesn't work for me, i.e. for some reason it doesn't play at all. Not sure if that's the same experience for others, or not.
Zest

Hiya Zest

Does this one work?
youtube.com/watch?v=TLpbfOJ...
It's called Better Brain Health on youtube

Hi MintTeaMascara
It doesn't work for me still - but I've made a note of the title, and I hope to watch it in the week. Thanks for that. Just off to watch some TV now, but I hope you have a really lovely evening.
Zest

youtube.com/watch?v=TLpbfOJ...

Great! That link works - I will watch it later in the week now, as I'm going to watch some TV. I think there's a storm brewing out there - the sky has gone really dark.
MintTeaMascara - the link that StillConcerned posted works fine - not sure why the one you did doesn't.

Zest

Me neither.. Maybe because of sharing it from an android 🤷🏼‍♀️
Thank you. Very important information 🙂

You're welcome x
What an awesome documentary. The burgers made me want one and the ice cream. I wonder what that says about me!!!???
I don't know. This might shed some light though if you get time to watch.. healthunlocked.com/nhsweigh...
This video was very interesting. I am too skinny so it doesn't help with that. Wish I could put on some weight.
I found it really interesting too

I have no idea when it comes to gaining weight.
Sorry you're struggling.
Is it an appetite thing or is that okay?
Food has never interested me and it seems like I don't feel hungry very often. Half the time I only eat one meal. I also don't like cooking so I probably ignore hunger pangs just so I don't have to cook. Always a struggle but I keep trying. Thanks for your response.
Ahh okay. I think I understand.
Sounds tough

Try and walk through the fruit aisles if you can. See if there's anything amongst the beautiful colours that attracts you. Maybe some pre-prepared fresh pineapple or something else that draws your attention.
Try and make that part of a routine while you're in the shops.
It might be a good place to start until you're ready to take a next step x
Not what you're looking for?
You may also like...
pressure, cholesterol and feel better about my health. Currently about 2 stone heavier than I need...