Lonely empty lost: I just can't deal with... - Heal My PTSD
Heal My PTSD
7,871 members • 11,612 posts
Lonely empty lost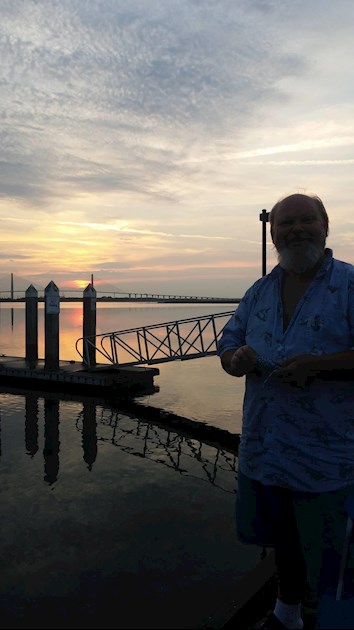 I just can't deal with reality
Never changes
Incapable of loving or being loved
Written by

Hi. I am sorry as I can't write much right now. Just wanted to say hello and to send you a hug. 🌼
Just stop. You have more love than you imagine

Hello Creo. I am sorry to hear how difficult isolating is. It has been a challenging time these past two years and the effects to mental health have been very much at the forefront of concern.It's good that you reached out here to this forum. I'm sorry that I missed seeing your post on the newsfeed 8 days ago, which would have allowed for a much more timely response.
From your photo, it looks like you are doing the right thing - getting out into Nature, which can be so beneficial for our mental health. It's a beautiful place where you are pictured. Water can be so healing to be around and I relied on my own river for walks during lockdown, taking my dog out and just trying to ease any anxieties.
Have you managed to check out any of the topical posts on this forum here? They are located on the right column of the page, with many helpful suggestions and advice on coping, such as with loneliness, anxiety.
I appreciate that Covid has been an entirely new kettle of fish altogether and has brought new challenges, because of the lockdowns and often need for isolation.
Thank goodness for the internet, is all I can say, in scenarios like this.
Reaching out to others is so important, one of the five ways to wellbeing. And whilst, as you say, you are isolating, there is so much that still can be done online.
Connect - reach out to others on the internet. But also connect to Nature.
Be Active - Exercise is so important for physical and mental wellbeing.
Keep learning - Find out more about something. Perhaps whilst isolating, this can be seen as an opportunity to do this; search online for something you'd like to know more about. There are also many online classes, some free.
Take notice - paying attention, through mindfulness, to the small things that matter: the way the sun sets calmly on the river, as in your photo.
Give - giving doesn't have to be financial, it comes from the heart. Small gestures of support, kindness all help feed the soul.
I know these can sound like broad categories and far soo simple - how on earth will that help or work, you may well ask!!?
But it is when we feel overwhelmed in life, that taking/making just small, simple and straightforward steps, can actually help us to build a better tomorrow.
I used to reflect on the saying:
Today is the tomorrow that I was worrying about yesterday... and all is well.
I struggled with this at first, but now appreciate what it is trying to tell me: life's anxieties can feel overwhelming, but we will be ok tomorrow. Especially if we keep aiming to have faith and trust in life and ourselves.
Take heart that you can make good, positive, grounded adjustments and day by day, those can help to start to help feed that empty sense of loneliness and self worth.
I have been there, so write because I know how insurmountable life can feel.
I personally turned to just a few things and they made all the difference when it was needed the most: re-learning the piano, getting out for walks with my (then new) dog, and taking up an allotment to garden - which saved me.
This year, during lockdown, I bought a surfboard and learned to surf (still am trying to stand!!! but the ocean is wonderful for mental health and wellbeing. I did a few more activities also, horse-riding and sailing.
They all helped to nudge me out of my sense of stagnation and despondency.
I hope you are well. Please keep sharing and reaching out here. It's good to see you!
Not what you're looking for?
You may also like...
Anyone been on this kind of combo? I love that it works for me....just curious if others have...