Another power walk today out in the c... - Positive Wellbein...
Positive Wellbeing During Self-Isolation
9,776 members • 9,925 posts
Another power walk today out in the countryside - 2nd set of photos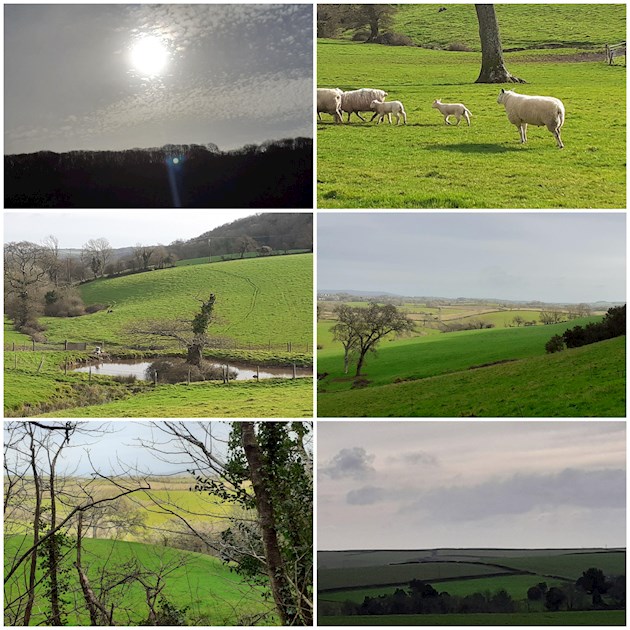 Hi all
Here are the other photos.
Remember, positive thinking, this is going to get better.
Stay safe and well.
Alicia🌈👍😊
Will do Alicia! Photoslooka bit Spring like apart from the bare branches on the trees.X
It really is like Spring out there and you can't see it in the photos Chrys but there were buds on some of the trees, just what I like to see xx

You can say that again.X
Quite, Spring is springing xx
Much positive thinking Alicia, I learn from you. Beautiful sheep and sceneries ❤️🌸🌈🙏xxx
Aww bless you KoKo and thank you. I love sheep and lambs xxxx💜💜💜🌈🐑
Awe thank you Alicia. Love nature and you ❤️❤️❤️🌈🙏xxx
Nature is wonderful. Aww thank you KoKo xxx💜💜💜🌹🌹
You're always welcomed. Hugs galore xxxxx❤️❤️❤️🌸🌷🌹💐🌼🌻
Aww, hugs back to you xxx💜💜💜

Wasn't cold either and I can't walk fast . I still have pain outdoors after 500 yards but was determined not to turn back . Actually walked 3 miles with 2 x 1 min stops .
It wasn't cold at all.
Well done on walking 3 miles, that's amazing 🙏
Not what you're looking for?
You may also like...
are all keeping well. Remember, this is only temporary as it will get better.
Stay safe and well....