lymphedema left leg blemish : this raised blemish... - LSN
lymphedema left leg blemish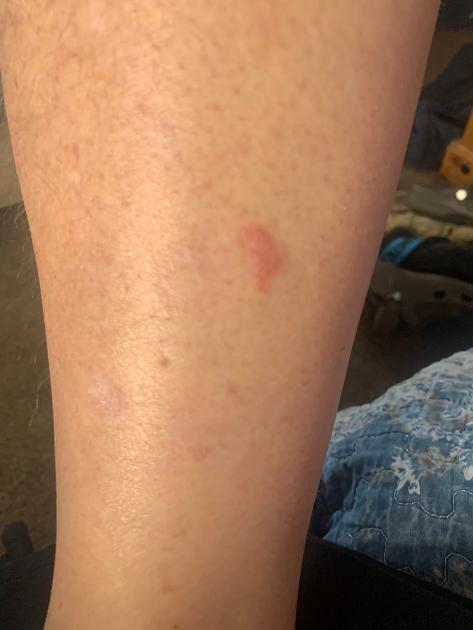 this raised blemish appeared a while ago on my lymph leg (shin) can become quite itchy. Any ideas ??
Written by
Blocked skin pores. It should disappear of its own accord.
Get it checked out, especially as you say it's been there 'a while' and is quite itchy. You wouldn't want to have a good scratch and induce an infection.
it could be an age spot - I keep getting ones like that checked out as I've had a melanoma but it's either nothing sinister or an age spot - get it checked if you are worried though
Fungal infection? Best to seek medical advice.
I am from the US and anytime I get anything itchy on my lymph legs even if I can't see it I put Nystatin powder on it and it does the trick. It is an antifungal. It also comes in a cream. It also looks like it could be a bite from some insect. You could also put a bit of rubbing alcohol on it. I can say that anti fungal powders like Nystatin have been a game changer for me.

Hello Wrenhouse, I too have lymph and several attacks of cell but on medication now, 1 every day then increase to 4 but this itching can drive you round the bend and it is sooo hard not to scratch as it drives you crazy, find this if your legs get too hot or not got them up when sitting. This powder does it really help stop the itching but am in the U.K so unsure if we have it here, suppose I could Google to see if it was, but found this of help. Hope you do not mind me asking.
Take care x
Not what you're looking for?
You may also like...
infection on two toes on the foot of the affected leg. My leg was originally swollen, now my ankle...