LLLT day 28: Denise shares her top tips. youtu.be... - LSN
LSN
5,119 members • 2,381 posts
LLLT day 28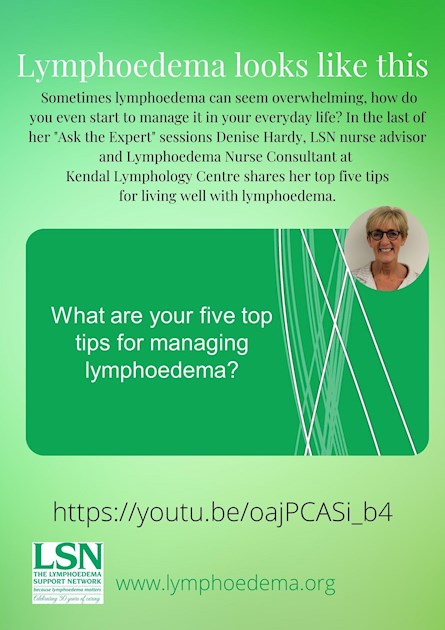 Denise shares her top tips.
Written by
This has been a superb series and great for all of us lymphies on here. All of the experts are so human and understanding of our needs.

Thanks lovesradio
Not what you're looking for?
You may also like...
another antibiotic to take (2 -4 times daily) on top of the other. Although swelling gone down a...