Another project working on : This is a... - My MSAA Community
Another project working on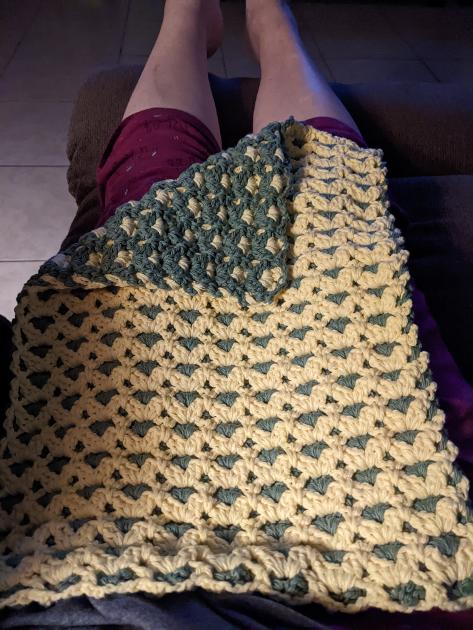 This is a reversible place mat. One done 3 to go. This is for my kitchen.
Written by
You are always working hard on something! Great!

Haven't been doing to much since I have been watching Oliver.
Beautiful on both counts! The placemats would suit my kitchen, and Oliver would fit my arms. 😀
Love the colors! Great job! Thanks for sharing!
I need one I can wear as a shirt!
Nice work


I know what you mean. Thank you
pretty.

Thank you

Beautiful, Turtlepie ! How long does it take for you to finish one of these?

About a week or less depending on what else I am doing. I could get it done sooner if I wasn't watching Oliver

Watching Oliver is probably addicting, Turtlepie !

It sure is. He is getting such a personality
pretty and i bet a lot easier to handle...love and happiness...

Thank you. It is easier.
That's amazing, you make crocheting look so easy, blessings Jimeka
you should sell your artwork. 🎅 blessings throughout this season. Good meals as well!

I enjoy my craft. And if someone see something that they like or wabt I will make it for them at a fee plus cost of yarn and shipping if I have to ship it but to make things on a regular basis to sell I think it would become a job then and I might not enjoy it as much
Not what you're looking for?
You may also like...
This is one of my favorite patterns and this one I just for me unless someone wants it. Rue is now...