Something Gray on Ankle?: I've had this gray itchy... - MY SKIN
MY SKIN
7,328 members • 1,719 posts
Something Gray on Ankle?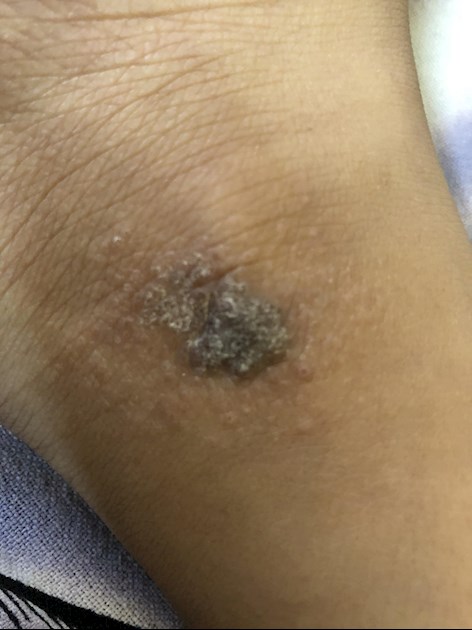 I've had this gray itchy spot on my ankle for a while now. Does anyone know what this is?
Written by
I would let a doctor look at it if I was you.Good luck.
It could be eczema or a fungal infection. If you go to a chemist and ask the pharmacist to take a look you'll get a diagnosis. They will probably give you anti fungal cream.

Thanks for the reply. I suspected eczema as well. Yes going to ask pharmacist soon
Not what you're looking for?