Ask the experts - why are compression hand pieces so c... - LSN
LSN
5,333 members
•
2,487 posts
Ask the experts - why are compression hand pieces so challenging?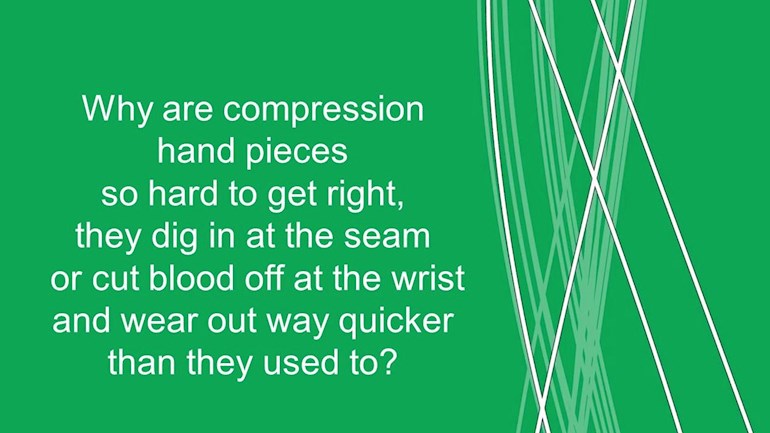 In this week's "Ask the Experts" the panel discuss the challenges of compression hand pieces.
Written by
Not what you're looking for?
You may also like...
question to get some opinions about wearing a compression sleeve and glove for an 18 hour flight...