For the people in Northern Ireland... - Positive Wellbein...
Positive Wellbeing During Self-Isolation
9,892 members • 10,406 posts
For the people in Northern Ireland...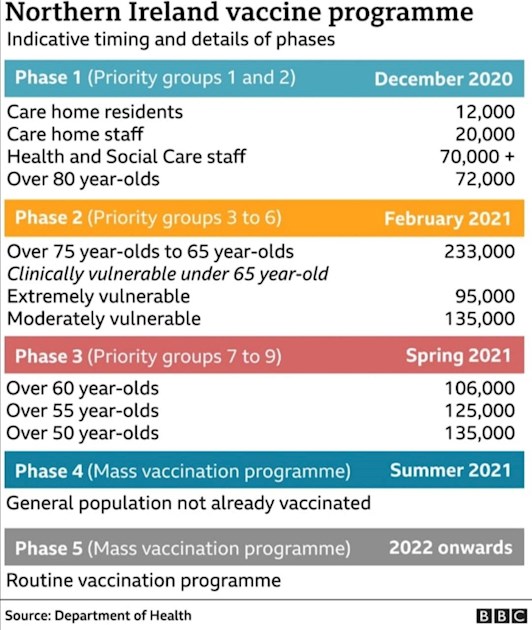 This is a guide to when you will get the vaccine.
Thank you Hidden this is very helpful for our NI friends and members, and is appreciated.
Jerry 🌈👍
Good to see the vaccination program set out so clearly Jimtom 👍 A great help for those of you in Northern Ireland.

Hi check out a walk in the snow post by mad bunny if you fancy a laugh I'm off watching TV now but some others are on you may find it bit hard to understand at first as some of the replies are at different times good night 😊😸

Hidden
in reply to
Hidden
Ok
Hi I'm in N.Ireland, thank you for the information very helpful.

You are welcome.
Not what you're looking for?
You may also like...
making a noise in the morning,for gawds sake if you choose to live in the country its not unusual...