When the mother in law came for the w... - Positive Wellbein...
Positive Wellbeing During Self-Isolation
9,730 members
•
9,924 posts
When the mother in law came for the weekend with her needles.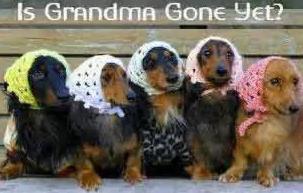 My friend with a stutter was telling me about his Nana.
By the end of it we were singing hey Jude
😁
Written by
Outrageous as ever Bazzak! 🤣🤣🤣
Arrrrrr bless little beauties 🥰xx

😂😁🐾
Good morning Bazzak
Thank you Bazzak, you have made my Monday morning start with a broad smile.
Where would we be without you! Please keep these 'big smiles' coming in!
The jokes get even better- or worse

Is that better than acupuncture?
Not what you're looking for?
You may also like...