Off topic: 12 Days of Christmas Tunes - Day 2 - NRAS
NRAS
32,757 members • 40,395 posts
Off topic: 12 Days of Christmas Tunes - Day 2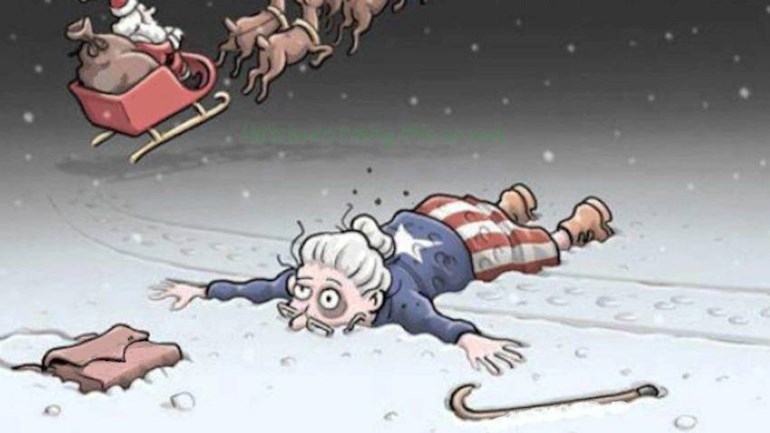 What is the Christmas tune for today?
Title, artist and date please- best of luck!
Written by
Grandma Got Run Over by a Reindeer, no idea who by though.
Missed your first one yesterday, then saw the answer before I could guess.

Very clever idea!
I know this isn't right but I thought of All I want for Christmas is my two front teeth, The Chipmonks,
but there is an earlier version because I can remember it as a child.

What a great idea! Yes she probably could do with new gnashes🤩
I remember it too- was it someone like Max Bygraves ?
You are both very warm on this December day🎄
I don't think it was Max, but that era, I seem to think it was somebody, a male, who wasn't as well known as Max. I'll keep thinking. Now I'm singing I'm a pink toothbrush
🤣 Do you remember Dora Bryan's All I want for Christmas is a Beatle 🤔
Oh yes I do, thanks for the memory!
I have that 45 vinyl of Dora's! I loved is as a 4 year old.
How lovely you have that, I can see her singing it, I'll see if its on you tube.
I'm sure she will be on YT. I seem to recall her once saying her fave was George! (Mine too but they were all super.)
Agree all were/still are super.
No never heard that🤔
Here you go. Hope you can view it 😁👍
Just listened to it, fab!
Brilliant 😂 that's all my sister ever wanted was Paul🙄 sobbed for days & wore black when he married.
😂 George was my favourite 😍
He was her best friends fav she also howled & wore black when he married. They used sit in front of the tv & scream he's looking at me!! They bunked off school & went to see them, my sis friend tried to stop their car & ended up with a broken hand or something it was her claim to fame & she was thrilled. Being younger I didn't get it just thought they were crazy.

How exciting!
Merry Christmas Everyone as in the lyrics 'Snow is falling all around us' Shakin Stevens.
Step Into Christmas Elton John (Although don't step in or fall like this lady has)

Could be a hip hop -eration required!
Amid The Falling Snow, Enya. 👀
Well there is a lot of it about🤶🏻🎅🏻
There certainly is! ☃️ 🛷 🥶
Grandma got run over by santa.!
Written in pure American drawl

😂😂😂
Just had a look at the video of Grandma got runover by a reindeer. I've never heard of it. Very funny😁
Run Run Rudolph, Chuck Berry.
Got to love that old ding-a-ling
I heard this on the radio for the first time yesterday and i love it -John Legend , By Christmas Eve 2018 ❤️
It was Grandma Got Run Over By A ReindeerElmo and Patsy 1984
Congratulations to Nomoreheels and Allanah today.
Need to think of something more difficult.
See you tomorrow. 🎄

I remember my grandmother singing this song many years ago. It brought back memories for me today, thank you.
I would love to join in but only get my notifications late so by the time I see them the answer is already there. They are fun to do though. Thank you.
You could try what I do & just add my answer without looking at previous ones? That way even if it's mentioned you'd still included. Messed up in the first one, with being out of practice I unintentionally read before guessing.

Just add on it will be fine! The fun of it is reading everyone's responses🎄

I definitely enjoyed reading them.
Not what you're looking for?
You may also like...
a little quiz. Twelve Christmas tunes to find- title artist and year please. Happy Advent to you...