Off topic Friday: "A mid winter tree's drea... - Care Community
Care Community
5,541 members • 2,230 posts
Off topic Friday: "A mid winter tree's dream'.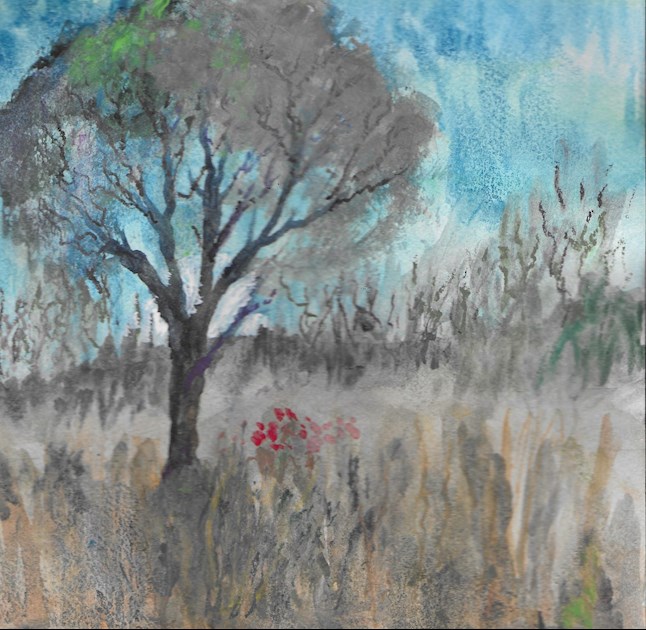 Just a practice doodle on cheap paper. But it was fun!
Written by
Very good indeed Brent. I really like the tree. Xxx
I love the colours you have chosen. Its very atmospheric and the tree is beautiful. xxx
Very pretty BrentW and I love the little pop of red! 👍
Hi Brent, this picture in my mind reminds of a frosty or snowy day with the red being the winter berries for the birds.The flashes of green could be the light reflections from the winter sun.
Your tree doodle is very lovely, BrentW. Thank you for sharing it with us.

Not what you're looking for?
You may also like...