Tree reflections in the evening sun - Lung Conditions C...
Tree reflections in the evening sun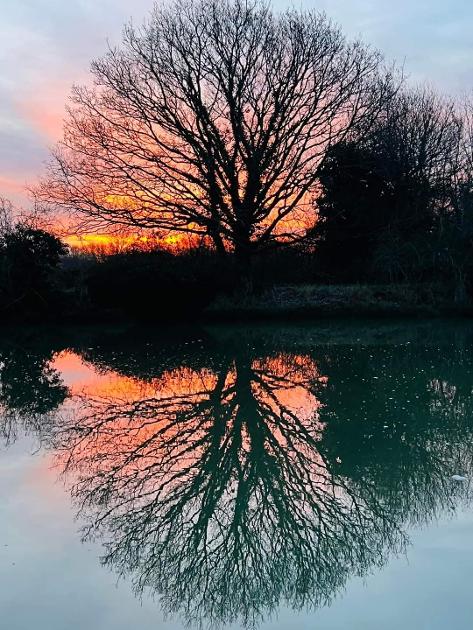 Written by
That's so very beautiful. Thank you. Xx❤️💜
Thankyou my lovley ❤
Absolutely beautiful.youve a real eye for beauty BB.thanku for sharing xxx
Many thanks appreciated Pat 🩵
Stunning. Thank you 💕
Thanks so very much 💜
Crispy clear reflection BB, it looks beautiful x
Thankyou my lovley that's kind 💜
wow that's stunning 😍
Hey thanks hope your good 🥰
My word; where do you find these beautiful subjects? The tree is a really lovely fan shape and the water looks so still. So calming. xxx
The tree reminded me of lungs ... the very delicate alveoli and surrounding tissues I don't know why really 🙈

I wish my lungs were in such good shape. By the way I really appreciated your reply to that lady the other day- so authoritative and calming. xxx
The reflection is amazing!! It brings a feeling of calmness !! Thank you... xx
Thankyou my lovley 🥰

So beautiful thank you for sharing have a good day and take care 😊 Bernadette and Jack 🐕 xxxxxx 🌻🌻
Thanks guys 🥰
The water is so calm allowing such a stunning picture, really is stuning.
Many thanks Ern 😊
Welcome. Thank you for the picture.
Not what you're looking for?
You may also like...