good morning : heres wishing you all... - Lung Conditions C...
Lung Conditions Community Forum
51,658 members
•
62,328 posts
good morning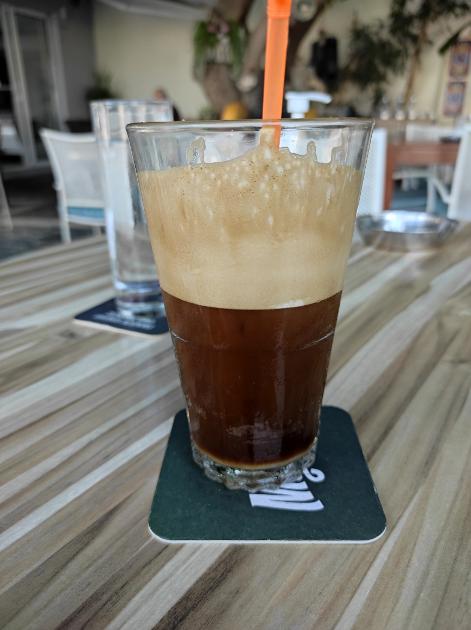 heres wishing you all a good day...
Written by
Have a lovely day Dave. 🤗
Sat quietly having a frappe.👍🏼 Have a good day today 👍🏼
I'm just sat quietly.😂👍xxx
Well make sure you enjoy your day ok 👍🏼👍🏼👍🏼
Good morning Dave, enjoy your frappe 😊
I am doing especially in this quiet peaceful place in the shade 🙂
That's lovely Dave. I'm just tucking into hospital breakfast uucky
Here breakfast is a roll and water 😂 take care and let's get you home soon hey
Had another ct and looks like home this pm if no clot xx
Hey fantastic news so glad you can have a proper meal and tomorrow morning a proper breakfast 😂 👍🏼👍🏼👍🏼xx
Good morning Dave. Have a lovely day, but stay safe.
I am certainly trying 👍🏼 😂😂😂
That's good to hear!
I'm leaving nothing to chance I have a lift home 😅😅😅
Morning, looks good! Have a good day!
Always good 👍🏼 had to pick up my prescription so having a frappe in the shade and got a lift home aswell 👍🏼
Just woken up to my first coffee at home after 13 days in hospital! Boy did it taste goooood!

xx
Sure does doesn't it 🤣🤣
Hope u soon feel better leo60 x
Morning.hope u take it easy when home.yr coffee looks to b going down well.x
Frappe always goes down well 🤣🤣🤣
Great! Reminds me of when my son was working at Zeus (bar on Vassiliki's little harbour), as i walked in "what would you like mum?" Then under his breath " not a f.....g frappe pleeese"! They were more like a triple shot espresso milk shake there. Happy days
When you get a good frappe you can go all day long 😂😂 I kinda get a bit wired but yet again I do have a couple of them 😂😂

Good morning Dave enjoy your pint. Have a lovely day and take care 😊 Bernadette and Jack 🐕 xxxxxx 🌻🌻
It's coffee 😂😂 if it was a pint of it I would be buzzing around like a mosquito 🤣🤣
Thank you!! Going to a winery along Lake Michigan to sample wine and listen to a live band. Very relaxing! You have a beautiful day also.
Enjoy your day lucky monkey 😂😂😂
Howre u Davey? U seem v quiet x
Not what you're looking for?
You may also like...
Hi All, I'm sure I've heard it somewhere before that pineapple plants are good for people who...