puzzle from a sketch looking toward o... - Positive Wellbein...
Positive Wellbeing During Self-Isolation
9,804 members • 9,932 posts
puzzle from a sketch looking toward our town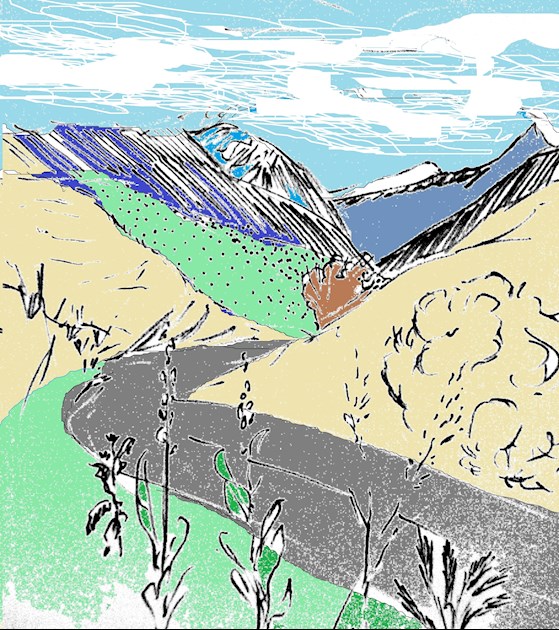 I was just thinking about you and am glad you are back and posting another great sketch and are back to normal.
I seem to be able to visualize what you are depicting. And it is nice. I can almost smell the air.
Mark of a good artist?
How kind! I do have some nice inspiration here too, you know!
Things are going well!
Another good sketch wallowa and puzzle ,a wee bit longer (8.20)

Love this, I will do the puzzle later when I'm on the computer, I can't see to do it on my phone. 👍👍
Hi Wallowa, nice to hear from you again, been wondering how you are and hope you're keeping well. Great sketch and great jigsaw too - many thanks. Is this near where the flax fields are? xx
You have a good eye! It's on the way to the flax fields!
Great Wallowa. Love the plants in the foreground too. I shall enjoy doing the jigsaw, as always!
I've just found this great sketch, and will do the jigsaw later today. Thank you.🙂🧩
have fun!
Thank you, I'll enjoy doing it.
Not what you're looking for?
You may also like...