Sunny Day :-): Hi everyone, A gorgeous sunny day... - Health Walk
Health Walk
497 members • 866 posts
Sunny Day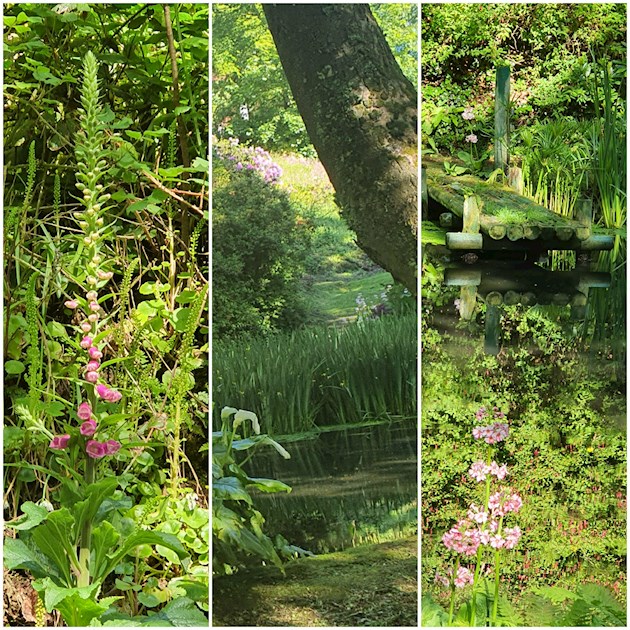 Hi everyone,
A gorgeous sunny day today - and I love the greens and pinks in these views.
Zest

Beautiful photos Zest. Guernsey must be looking lovely now. The rain we had here in May seems to have moved on at last, and we too had a glorious day today.
That's so nice there Zest! I hardly get time lately due to work! Exhausted after my shifts! So busy in our Restaurant kitchen at work now! Wished I had the energy left to go for a walk especially now! But saw a squirrel 🐿️ on the road driving to work this morning 😁 had to slow car down!
Hope you well my friend ❤️

Hi Snowdrops_17
I hope you get some rest over the weekend - although I suspect you're probably going to be busy with the Restaurant kitchen. Nice that you saw that squirrel.
Yes, I'm well thanks, and I hope you are too.
Wishing you a lovely weekend.
Zest

xx
Thanks darling! Not working Sunday or Monday thank goodness! Must admit since my Vaccination on 9th of May, I felt more tired! Wasn't able to rest as much either! People book crazy, as if Restaurant would close again! It's so busy! Everybody is tired! It's just mad!
Feeling my age now, 64, and thoughts of not working so hard are 20 months away Zest!
Hope I get through this all! 😱🐿️😍
Not what you're looking for?
You may also like...
Hi everyone,
These are a few photos taken today in Candie Gardens, Guernsey, on a sunny day....