Wallowa Lake (near my house) - Positive Wellbein...
Positive Wellbeing During Self-Isolation
Wallowa Lake (near my house)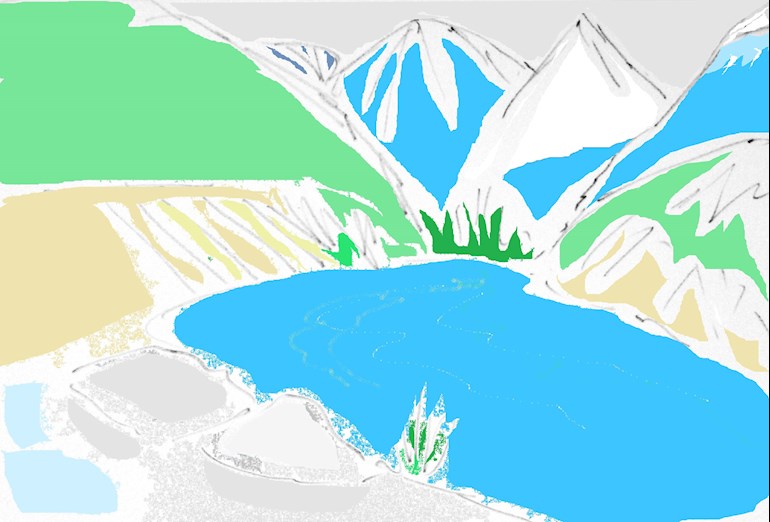 The ability to reply to this post has been turned off.
Good one again, (12) mins

Well done. Takes me ages!
Loved doing this again. Thank you and I don't even normally like doing puzzles. You've got a job for life. 😁Was going to ask for my money back as I thought the last two pieces were missing and then I found them underneath 🙈
Same here ,you get used to them now and we can do and enjoy them i have learned to do the sides and corners first , well done wallowa ,glad you like the post and puzzles as well Agoodenough just highlighted you to see if i can still do that 😊
What fun!

thanks!
Grin. I've hidden them from myself a time or two


Me also, I've never liked jigsaw but I love these. 🌸🌼

That looks just beautiful. I will have a go at the jigsaw now. 😊🌸
Hi Wallowa. That's a really good picture and I enjoyed doing the puzzle - I look forward to these now. You really do have some stunning scenery near you, lucky you. Thanks. xx
Thank you! And glad you enjoy them. I sure do!
Very serene and pretty Wallowa. I shall enjoy my puzzle, as always! 🙏🌈
Great

Thank you so much for these puzzles, it takes me ages but I really enjoy doling them.
So glad

The ability to reply to this post has been turned off.
Not what you're looking for?
You may also like...
time. Also I have lost two friends because they love President Trump and I just can't even fathom...