Workshop to design exercise intervention for ovari... - OvaCare
OvaCare
1,849 members • 1,082 posts
Workshop to design exercise intervention for ovarian cancer patients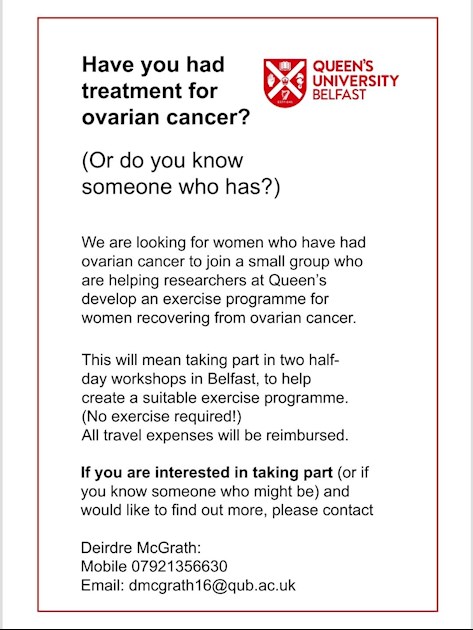 Some of you previously replied to express your interest in this workshop. If interested please contact Deirdre.
I would be very nterested in this workshop as I feel exercise definitely has a role to play in recovery. However, as I am currently on treatment some days I may not be able to travel due to illness
Not what you're looking for?
You may also like...
wishes to all of you reading this post and if you have any concerns please post or you can also...