Swan : ❤🧡 - British Lung Foun...
British Lung Foundation
50,015 members • 60,032 posts
Swan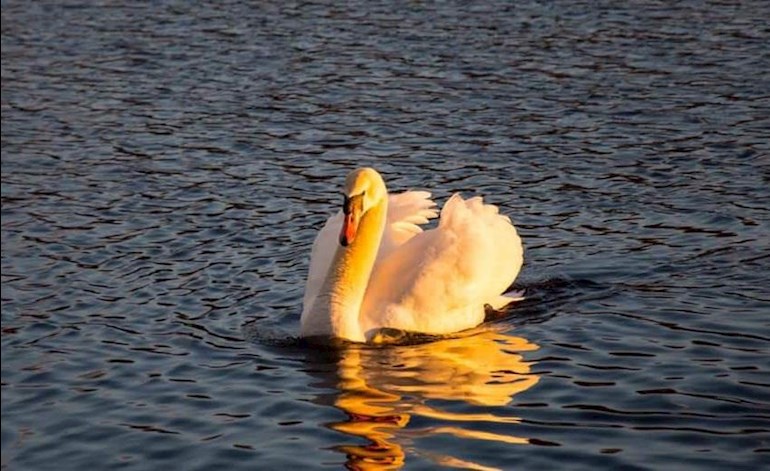 Written by
I love the reflection 💜❤️💙

❤🧡💛
That's also very beautiful 😊

❤🧡💛
a golden swan

❤🧡

It looks like a beautiful golden swan glideing on the water thank you for sharing. Have a good night keep warm and take care 😊 Bernadette and Jack 🐕 xxxxxx
Love it, thank you for sharing.😊

❤🧡
The swan looks almost golden in that light. Thanks for sharing. X

Thankyou the sun was catching him just right 💛
Beautiful + so calm.thanku for sharing xxx

Thank you so very much 🧡
Amazing. You do illustrate that there is so much beauty to be seen in this world and capture it so sensitively. Grace

Ah that's so very kind of you thankyou 😀
I love the golden colour, looks so lovely x

Thank you so much it was chilly ☺ 💛
What a stunner. But I wouldn't want to get too close to him- he looks very territorial. Perhaps he's just a softy hoping for some food. xxx

They are very territorial swans .. but beautiful 🧡
So regal and peaceful, lovely. Jax🐶x

Just beautiful 😍 ❤
Not what you're looking for?