My favourite place : ❤🧡 - Lung Conditions C...
Lung Conditions Community Forum
51,260 members • 61,531 posts
My favourite place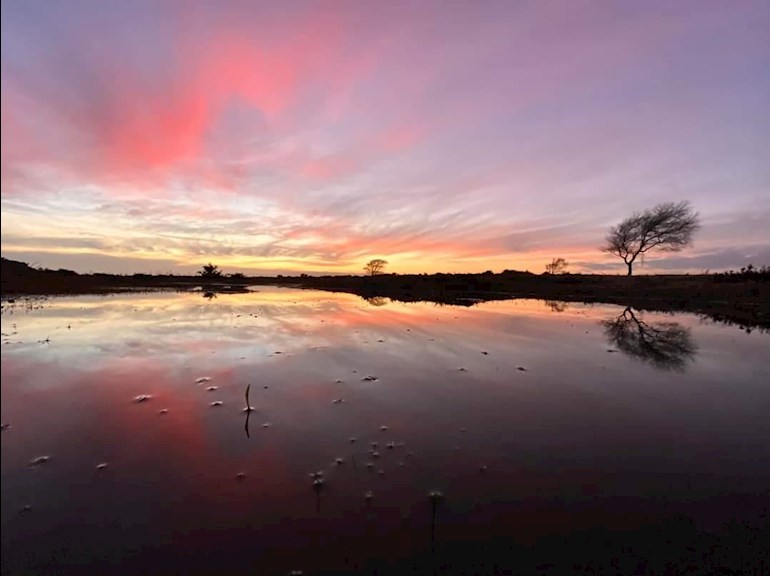 Written by
The colors in nature will always inspire artists of all kinds.Thanks again BB

Thankyou RR ❤
Truly beautiful. 💜❤️💜❤️

Trulyyyy scrumptious 😂
😂👍😘

Wow it's gorgeous no wonder it's your favourite place. Have a good night and take care 😊 Bernadette and Jack 🐕 xxxxxx

Thankyou ❤
Is that a sunrise? …lol…I feel like Fred Dinnage …sunset or sunrise? Lol 😂
It's quite stunning though!
Sunset lol good old Fred he retired at last with his old brown hair dyes he was funny I used to see him at the studios I worked in a private eye clinic next door as a scrub nurse on agency for a long time .. he seriously thought he was gods gift to the ladies 😂

That's funny! He did used to make me laugh! Lol…I only figured he'd retired yesterday when I asked my mum how to spell Dinnage and I said I hadn't seen him for a while!…I don't watch much TV! And she laughed and said he'd retired! Good old Fred!
Only a few weeks back I'm glad to see the back of him he annoyed me a little 😂

A scrub nurse in a private eye clinic conjured up all sorts of images of sleuths in mask and uniform. I had a good chortle. Grace
I have only just seen this and read it back making myself out to be a caped crusader 😂
I love the colours when the sun is setting BB and it looks so good on your photo, no wonder this is one of your favourite places x

It's so serene here early morning and late evening just a book a flask and a dog 🐕 ❤

Heaven, what more could you need x
Beautiful and tranquil. I would love to have that view.

It's a lovley bit of the planet ❤

I can understand that.
That should be on prescription as a calming, relaxing uplift.

And it's free so even better ❤
I love the photograph. Grace
Love it . Is that wide angle or does the rt hand tree lean that way naturally. ? Settings and lens used

The trees will lean naturally to where the sun shines on them ...no camera tricks no lens mobile phone camera ❤
It looks very windblown ! I think your phone is marvellous I have to buy one. What should I get ?
Gorgeous, really depicts how the sky has been in recent weeks and the water looks so still and refects the colour perfectly.

Thank-you ever so much katie ❤
Picture postcard /painting GORGEOUS x
Thankyou lovley are you well ❤
Not too bad thanks. I'm trying some different supplements to help me sleep 🤞 Had a bit of a 😢day today as our nearly one year old went down to have his cleft palate repaired only for him to have respiratory spasms when the tube was put in so no operation done. He's ok now 👍x
Awww poor little mite ... Broncospasms are not great I'm he's feeling a bit better now and hopefully the operation will go ahead soon enough they are a worry 😞
Sorry to ask a very basic question - I've only just returned to the forum - but where was this taken? I need to visit!
Hampshire new forest area place called Hatchet pond where are you ❤

In a village which used to be very isolated but has now been swallowed up by the ever-growing Swindon! Thank goodness it's only 4 miles into Gloucestershire where there's the wonderful Cotswolds 💕
Beautiful photo. Jax🐶x

Thanks Jax ❤
Not what you're looking for?
You may also like...