Greetings from Guernsey - Lovely Walk... - Positive Wellbein...
Positive Wellbeing During Self-Isolation
9,812 members • 9,932 posts
Greetings from Guernsey - Lovely Walk Today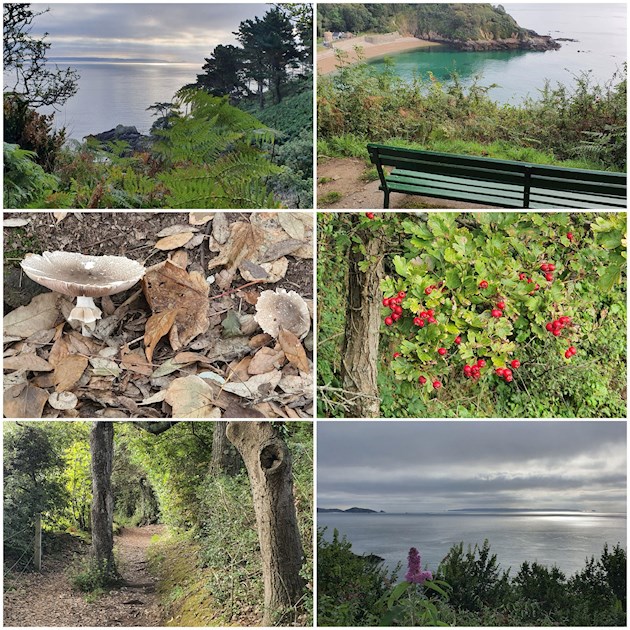 Hi everyone,
I enjoyed a walk today, and sharing some of the scenery with you.
Some more scenery here:
healthunlocked.com/health-w...
Zest

Written by
Hi Jerry
Thanks, it was an idyllic walk - very calm and peaceful. I really enjoyed it.
Hope you're enjoying your day, so far.
Zest


Beautiful collage, your walk must have been very enjoyable. 🌸😊
So pretty and peaceful!

Hi Gillyflower18
Yes, a calming walk.
Zest

So lovely Zest, thanks for sharing. x

Hi springcross
Glad you like it.
Zest

x
Stunning photos Zest

Take care!
BB

xx

Hi BB,
Thanks! Have a lovely evening.
Zest

xx
I have done 2 walks today doing 9.5 miles in total!

That's fantastic Hidden
Zest

Beautiful Zest, thank you so very much for posting these wonderful photographs.
Best wishes, Tim.

Beautiful pics !
Oh I wondered where you had been Zest. Nice to hear from you. Lovely photos as usual. I hope you are well and enjoying the Spring weather.
Cheers,
Chrys
Not what you're looking for?
You may also like...
Hi everyone,
Such a beautiful sunny day - here are a few photos I took, whilst out and about. I...