Just been dxd with NCD: It figures it... - My MSAA Community
My MSAA Community
6,399 members • 15,601 posts
Just been dxd with NCD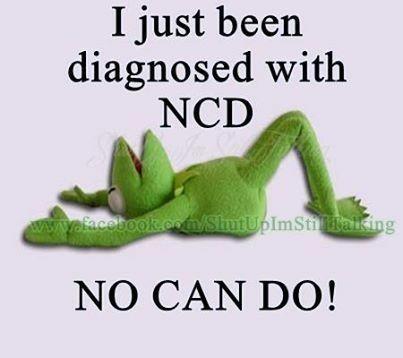 It figures it would happen to me! 😭
Have you ever heard of it?🤔
🤗💕🌠
My sympathies, I hope that somehow you can find a way

That's no problem. I've had that one for years.🤣🤣😅.
Donnie
I've had that for a long time and it has gotten me out of a lot of things
I'm not looking to cure
Caught that yesterday 😆😂🤣 Ken 🐾🐾🐾🐾
no don't know anything about it ....what is it ??? ....
yep, got several of those. This is why many of my friends can't understand.🤣🤣🤣🤣
Self diagnosis is a useful talent!
My former (very despicable) boss said I needed to learn the "Can Do Attitude." So I was cured really fast...

I am hoping that I can avoid this until after my move, Jesmcd2
So until then, I will keep hopping away!

So that's my undiagnosed issue!
yup, gotta too. It gets worse around insensitive people who don't understand us, and refuse to learn.
Peace
NeeC
Hahaha 😂🤣 that's a good one ☝️
Not what you're looking for?
You may also like...
Life has been so stressful since last October. As you may remember I lost a sister to suicide in...