Meal of the Month Winner : Congratulations to... - Healthy Eating
Meal of the Month Winner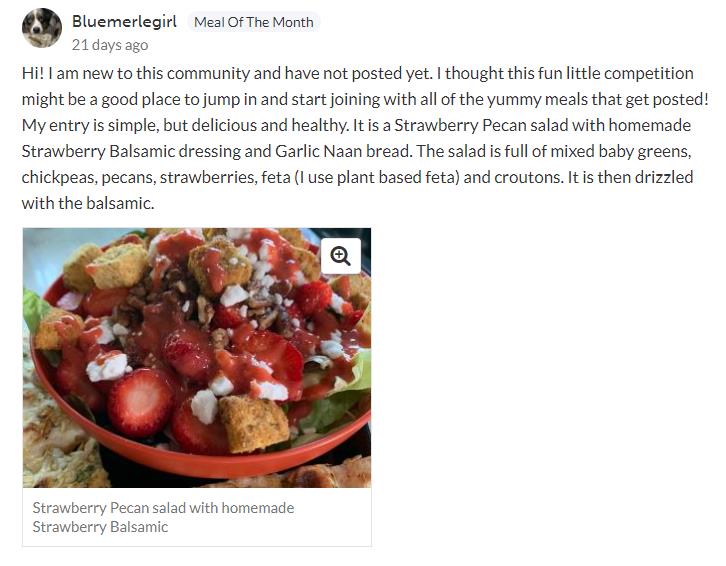 Congratulations to Bluemerlegirl for winning meal of the month, with this absolutely amazing Strawberry Pecan salad

Written by

Congratulations to Bluemerlegirl on the Meal of the Month badge! Your meal looks wonderful!😀👍👍🍓🥗

Thank you!! 😃

You're welcome! 😀👍👍📛

Congratulations! I have strawberries and pecans in the cupboard - I'd never thought of putting them together in a salad. That's today's lunch sorted!

I hope you enjoy it! They make a wonderful salad!!

Many congratulations to Bluemerlegirl. A richly deserved victory! Such a lovely, deliciouslooking salad! 👏👏👏👏
What a very nice recognition!! There were some very good looking meals, that I think looked and sounded every bit as deserving themselves! Thank you all 🤗!

I've just seen this post. Congratulations to Bluemerlegirl 🍓

Thank you very much! 😊
Not what you're looking for?
You may also like...
another meal of the month competition in February, but I'm afraid it ended up being too busy a...