Beautiful Cat & Lovely Walk :-): Hi everyone, I... - Health Walk
Health Walk
487 members • 854 posts
Beautiful Cat & Lovely Walk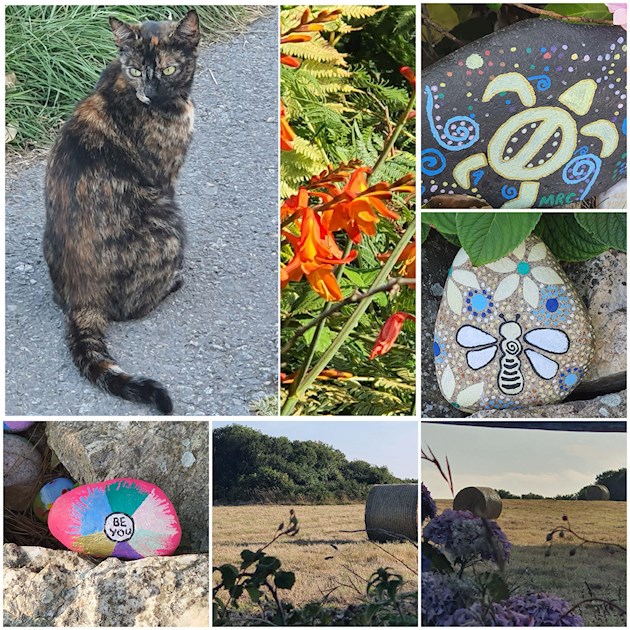 Hi everyone,
I saw a gorgeous cat along my walk this evening, and also some lovely painted pebbles.
Zest


It's similar to a cat that lived next door to us when I was a teenager called Mary cat and she had a calico sister called Katy!
Baby is fine and is envious of your prawn and salmon salad you had for lunch today!
Hi Hidden
You made me smile, saying that Baby is envious of my prawn and salmon salad.

Hope you have a lovely weekend.
Zest

Lol made me laugh too 😀

I suppose willow doesn't get salmon and prawns in her dish then?
No she doesn't. I have bought her some tinned something or other. Maybe pilchards. I think she likes the sauce best!

Some lovely photos Zest and the cat looks very suspicious, they are funny creatures.
Another good array of painted pebbles, they are very well painted.
Alicia xx🌈😊👍
What gorgeous stones I especially like the pink one.
Not what you're looking for?
You may also like...
went on a walk near to Wray Castle in the Lake District and visited the Castle as well. We walked...