Lovely Evening Walk :-): Hi everyone, I enjoyed... - Health Walk
Health Walk
487 members • 854 posts
Lovely Evening Walk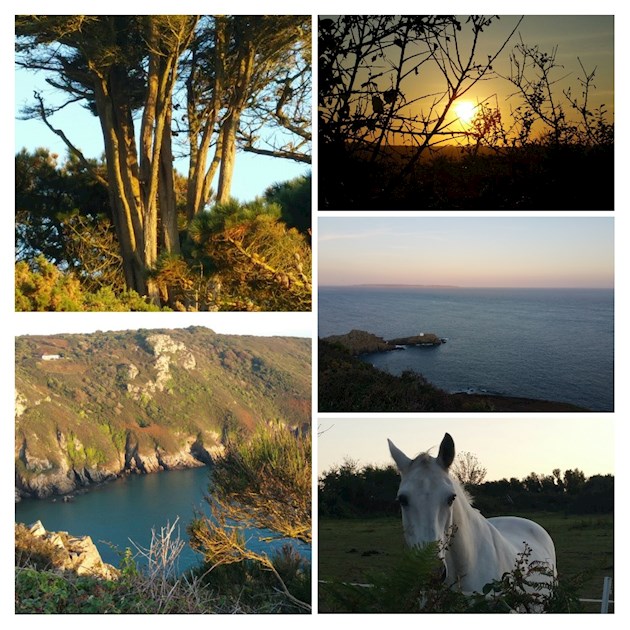 Hi everyone,
I enjoyed my walk this evening along the cliff-tops in Guernsey. The sun was setting, and it was lovely.
Zest


Oh what beautiful photos Zest and a gorgeous photo if a horse, I love horses.
Hey what a fabulous collage Zest, the sunsets are very tranquil. 😊

Beautiful. There was a lovely sunset last night. You're lucky to have such a beautiful place to walk.
Thanks Hidden, Jerry and Agoodenough - it was an enjoyable walk.
Zest

Wonderful selection of photos Zest.
Granni B.
Not what you're looking for?
You may also like...
Hi everyone,
I'm in Marbella this week so will try and share some photos. Having such a lovely time.