ANSIEDAD Y DEPRESIÓN: No hablo inglés. Hay... - Care Community
Care Community
5,494 members • 2,167 posts
ANSIEDAD Y DEPRESIÓN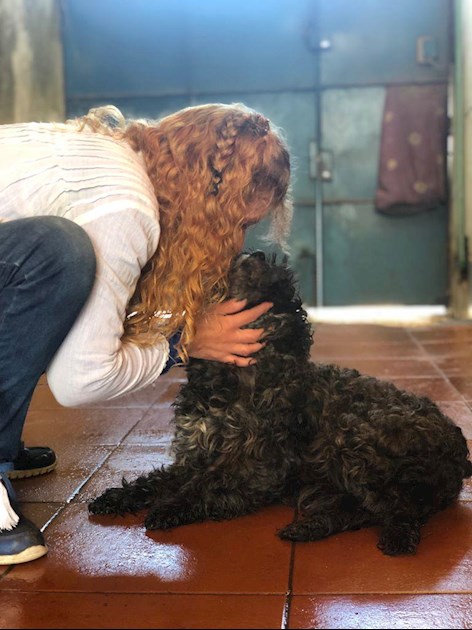 No hablo inglés. Hay alguien que hable español.
Written by
Hi Bipolar72, Probably not and unfortunately not me either. That's a great picture! I'm using Google translate to reply to you. Sorry if it's not that good. I know it doesn't always translate well. Did you need some kind of medical help?
Hola Bipolar72, Probablemente no y lamentablemente yo tampoco. ¡Esa es una gran foto! Estoy usando el traductor de Google para responderte. Lo siento si no es tan bueno. Sé que no siempre se traduce bien. ¿Necesitaste algún tipo de ayuda médica?
Hello, thanks for answering. I receive medical help, medication and psychological attention but I continue without being able to control or anxiety.
Although I have the necessary medical support and the support of my family, only one knows what it feels like that is why I wanted to contact other people who also have these problems. I think that accompanied by those who suffer from these ailments internally is better.
I am using the translator too.
Hello again Bipolar 72 and thanks for using Translator. I agree that support groups are really helpful. But our community (Care), may not be the best support for you as our speciality is helping people looking after others who cannot care for themselves independently. But there is a Depression and Anxiety Support group which could maybe help you better. To join that, use the button labelled 'My hub', right at the top of the page. When you click it, it will ask if you want to look for other groups at HealthUnlocked. If you type Depression and Anxiety into drop down search box, it shows the group, which you can then join. I'd suggest letting them know there that you are using 'translate' too. Wishing you all good wishes and I hope you can find the help you are seeking.
Hola de nuevo Bipolar 72 y gracias por usar Translator. Estoy de acuerdo en que los grupos de apoyo son realmente útiles. Pero nuestra comunidad (Care) puede que no sea el mejor apoyo para usted, ya que nuestra especialidad es ayudar a las personas que cuidan a otras personas que no pueden cuidar de sí mismas de forma independiente.
Pero hay un grupo de apoyo para la depresión y la ansiedad que tal vez podría ayudarlo mejor. Para unirse a eso, use el botón etiquetado 'Mi centro', justo en la parte superior de la página. Cuando haga clic en él, le preguntará si desea buscar otros grupos en HealthUnlocked. Si escribe Depresión y ansiedad en el cuadro de búsqueda desplegable, muestra el grupo, al que puede unirse. Te sugiero que les hagas saber allí que también estás usando 'traducir'. Les deseo a todos buenos deseos y espero que puedan encontrar la ayuda que están buscando.
Thanks for the suggestion I already found other groups. I think it will be very helpful.
Not what you're looking for?