Just be all careful nasty fraud and t... - British Lung Foun...
British Lung Foundation
48,731 members • 58,011 posts
Just be all careful nasty fraud and text scams!!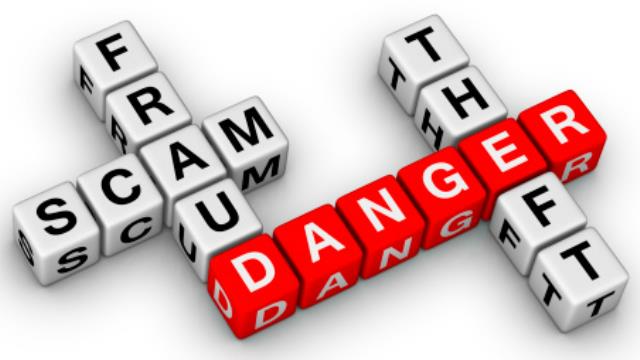 I have had a few of those texts and have deleted them!
Yes, me too. It's starting to get annoyed. I even get tons of calls too. Amazon, BT, I blocked them, but then they use a different number.
I feel terribly sorry for people who payed anything. When I get those on my mobile I can at least report them but not from landline.
I had scams from parcel delivery, royal post! I delete them! And if someone calls I never tell them my name 😁I always ask, who is calling please! If they do answer, I say , I am not interested! It's funny at times, they keep talking and I just say, Good buy, not interested 👍😊😁
I never had one talking, is always automatic voice. Yes parcel text is really annoying. And everytime it's from a different number. Yes I report them as spam.
I do on my mobile, and block them as well! It has become less and less calls now!Even if callers call me on my home phone and know my name, I never confirm it! I always ask them, who they are and what company they represent? I will never be caught out! Not even in my emails etc!
Once someone nearly scammed me on Facebook! Thought it was a good job! When he wanted my bank login the penny dropped! Can't believe I was that stupid then! But I reported this man to Facebook as he was committing a crime! After that I blocked him! Facebook removed him from Facebook and closed his account!
Well I learned my lesson Melnel 👍
After that never again!
I decide what I want to change and when! I will not let anybody talk me into anything any more! I stay safe, rather then end up sorry! Best way, right ❗❤️
Yes, you really have to keep your eyes open on email and social sites. I worked in my past help to prevent Cyber crime and it never stops, they getting so clever and use people who have no clue what they actually doing and a lot business didn't get their staff proper training to prevent Cyber crime or smaller businesses they think they never get hacked. You have to be careful what you doing and where you do it. Enjoy your evening 🌺🌹🌺
Thanks 😁🙏 I shall! Pretty shattered tonight! Been a tough shift at work, Restaurant kitchen! It was very busy as we are fully open again, plus serving breakfast, yeiks 😎🤯😲
Need to become Speedy Gonzalez again 😂
You enjoy your evening Melnel ❤️
Oh my 😅 just take it easy, but I believe you can be extremely stressful. arriba, arriba … andale, andale", LOL
arriba, arriba … andale, andale",
😂😂😂😂😂😂😂👍👍👍😁❤️
I see you like him LOL 😅😅😅

Before deleting I send a report to report@phishing.gov.uk and move to spam before deleting. It just might put some of these horrible thieves out of business and even get them arrested.
So many going around at the moment. People are wicked. Thanks for posting. Xxx🤗

If something's too good to be true then it is!
Had two suspicious calls yesterday. 1. There are problems with your census return, press one for details. Oh yes! My husband did our return on a different computer so no link to mine.
2. Your supermarket delivery will be with you soon, press one to track. We don't have supermarket deliveries.
Evil people scamming vulnerable people.
Please be very careful folks.
Never had the supermarket one, good to know. Y s it's a shame how they use people to go get your money. Enjoy your day ☺️😌
Funny you should say this I had 14 yes 14 calls yesterday about national insurance number. Everytime I blocked and reported number. Minutes later they would call back with a digit different. Always automated. Was so annoying. X
That's a lot, I had around 7 yesterday, yes insurance scam, extremely annoying, I had 2 of them, 2 Amazon, 3 BT all automatic voice message I just pick up and hung up straight after. Most annoying when they call very early in the morning to wake you up. You take care and enjoy your day ☺️😌

Sounds like scammers were on a roll yesterday! 😂🤣 have a lovely day also. Off for my wellbeing walk. X
FOURTEEN in one day! Oh that is so maddening. Anyway thankfully you are tuned in and switched on and it didn't work with you. So all those numbers now blocked. Well done you. 👍👍😀
I know I couldn't believe it either 🤦‍♀️🙄 report, block and repeat was my motto yesterday! Thankfully (touchwood) nothing today! 🤣😂 do these dimwits not get bored... but as you say someone vulnerable.
I remember when we were moving my grandma to sheltered accommodation and came across lots of random packages she said people would phone and say they need her help to support "the needy" or to "fight cancer" as a thank you they would send her boxes of vitamins and diet pills. She was so appreciative of their gesture of good will not realising she was wasting hundreds of her savings each month to scammers. It was so sad but she wouldn't be told, Bless her. These people must be so cold hearted. X
Cold hearted! No heartless. How they can do those things, especially to older frail people is beyond me. My Mum lives in sheltered housing and has strict orders. Any odd phone calls just put the phone down. Wait to be sure they have gone then ring me. A friend of mine got taken in with face cream saying I only had to pay postage. I yelled down the phone it's a scam. She phoned card company and they had taken about £180 for 2 months supply. She received one lot supposed to be postage only. Fortunately card company gave her money back and she cancelled that card number and started with a new card. Too trusting! Now she contacts me first and usually the answer is SCAM.
Omg thank god she has you for a mate £180 for face cream 😱😱😱 glad your mum takes your advice too. Its heart breaking these evil people preying upon vulnerable members of society. X
It makes me so angry and I will continue to report all these scams hoping that at least some of these low-life creatures will be caught. Also I think people's experiences reported on here may make more people aware of what is going on and alert them to not be taken in. I suppose we might be criticised because this forum is for pulmonary issues. However I make no apologies for trying to help people to avoid being conned. 👍
I think it's good people are aware and when one has so much going on health wise and feeling isolated its easy to fall victim of someone portraying to be your friend, bit of company. Can happen to anyone- please be vigilant. X🙂
Thanks. I keep getting them from Royal Mail and Hermes saying I've missed a delivery and need to pay a charge. We always need to be on our toes because of these dreadful people x
Yes get them a lot ATM at least 10 a week. It's just so annoying, I have blocked them but they use a different number again. Yes be careful dear, they try everything to get money. Enjoy your day 😙☺️
It is massive now, bigger than we can possibly imagine. I check out & report every number on website Who Called Me, block the numbers too. Never click on the links to pay the small fee they request - they'll then have your card number and know which bank you use and never call back a missed call unless you're positive you know the caller.
Yes, it's extremely bad this time. I actually thought it was over, because I really had no calls for about a month and than it's started again. Yes, who called me is good to use. And yes you have to be extremely careful what you do. Best wishes 🌺🌺🌺
I sympathize with you.We have had a spate of landline scams so we turned off the ringer for two weeks which seemed to reduce the number of scam calls for a while.But most inconvenient to do and why should we have to.
Had a mobile text on Sat telling me there had been an unauthorized withdrawal attempt on my bankcard.
We didn't respond but then you worry incase it's genuinely from bank who don't open till Monday.....
Oh my, that's definitely frightening. I know, but they must have a number where you can call or not? There must provide some service. I hope all will be ok. Yes those calls are awful and dangerous for those who does anything there ask you.
Best wishes for you and stay safe and well 🍀🍀🍀
I was just reading about that particular scam today. You ring back and they pretend they are from the bank and suggest moving your funds to another account for security reasons. They ask you to go to the bank and transfer all money to an account number and sort code they give you. It has been set up especially for you. No prizes for guessing who owns that account. The scammers own it and it is bye bye money. All your funds gone if you are fooled by these horrible people.
I agree it went quiet for a while. Perhaps they have just come out of prison. They are the lowest of the low and seem to have details of older people they try to intimidate and steal from. It is great that this forum is putting the word round to hopefully help more people avoid being fleeced.
I had an email which looked like it was from my Aunt but turned out it was from a scammer, my system had been hacked, when you view the details on sender it showed a different name. Luckily my daughter came up at the weekend and sorted it out for me. It makes me so angry that somebody is trying to rob you everyday. We all have to be so aware x
Thank goodness for your daughter -we wouldn't have a clue what to do.
Yes thank goodness, I wouldn't have a clue myself. My uncle said to put in google "have I been pawned" and this showed up that I had, luckily my daughter then took over. It would have taken me days/weeks to even check it out on youtube and probably would have messed up trying to put it right x
Thanks for the warning MELNEL. I am always very cautious of emails and phone calls occasionally. Hope you're keeping as well as possible love. Brian
All good here Brian 😃 yes you have to be careful what you doing on your laptop or PC or even mobile phone. I am a bit better 😊 thanks hope you as well. x
Pleased to hear that love. Everything is stable with me. Which I am happy about. I am going down to Canterbury a week tomorrow for 8 days to meet a new friend who I have made since lockdown. And it's an area I have never been on holiday to before so I am really looking forward to it. Hope you keep well love. Brian
That's great having that to look forward to!
We went to Canterbury years ago and its a nice city and not too big!
They wanted to charge £10 to go into the cathedral and we thought cheeky sods and didn't bother!
Yes it is well known for the Cathedral but they just go over the top with prices which is so sad. I am looking forward to the break
Oh my that's nice. Happy that you can get away 😉 hope you have nice weather enjoy your time 😘
Yes I am looking forward to it. And I come home on the Friday the 4th of June i think it is and then off to Eastbourne the following Tuesday for 5 days. Then the 1st weekend of July upto Blackpool for the Elvis Celebration Which is always a great weekend. So catching up on the breaks i lost in the last year
LOL busy time I see. 👍😅 Do some pictures, definitely from Elvis. But don't forget to take care of yourself, have fun " but not to much LOL 😋 just joking 😂😂
Shall take some photos of Elvis Celebration. But will have to learn how to post them on here. Never done it before
It's actually quite easy, if you have pictures on your mobile or on your computer, you hit the reply button and see this picture down in the field where you see the reply button when you write your response. Just click on the picture and you will ask to select a picture on your device you like to add, then just click on the picture you like to use and hit the done button and your picture will be added to your response or your post you create. And it will appear in the message or post you created. 👍🙏😉
Oh i see. Thanks so much for educating me. To be honest I have never tried before I can post pictures on Facebook and do some things it's my age 🤣🤣🤣 Have a good day
It's not much difference on here or Facebook I believe LOL 😋 but you are welcome 😊
I just find it easier communicating with friends on Facebook knowing their proper names and faces. And I find all the different groups on here all get jumbled up
LOL 😅 yes it's a bit different here. Facebook is more, how should I say " more openly" of things to see. It's a bit more private here.
I think Facebook can be private by just using messenger to chat with people you get to know and trust about private matters love
I know that there have changed a lot regarding to their security, but I still don't just trust it. Just be careful my friend. Enjoy your holiday 🙂 x
I certainly will. Thank you. It's a pity you can't see my Facebook posts i like a laugh myself and am always sharing jokes. Life is too short to not have a laugh. Enjoy your Evening
LOL definitely, I am a Gal who loves to laugh lol 😅 is healthy too A day without chocolate and laughter is like living in darkness. I feel good when I know I make another one smile and give some kind of support. It makes me feel better to stay positive. 😁🌹🌹🌹You to have a good evening I have make duck with orange and pomegranate with fresh potato gratin and fresh roasted vegetables. My partner is drooling already LOL 😋 see you! x
That's what we have done rearranged the cancelled things that can be rebooked for due course and we are going to taunton on Saturday for lunch out and for a visit to the castle museum postponed from last autumn.
I was ever so upset though last autumn when those things were cancelled as when the blows strike they feel like the end of the world!
I have been to Eastbourne as well many years ago which I really enjoyed and also Brighton!
I like Blackpool as well and the zoo there and the illuminations.
Yes I like Eastbourne and especially with my C.O.P.D. its easier being all on the flat
Do you have inhalers to cope with your copd then?
Recently my father died from undisguised copd and sleep apnea and ended up dying from right sided heart failure and I was shocked when I found out but hardly surprised but I didn't know he had untreated copd until my mum told me no it wasn't a blood clot that travelled that had killed him like I had originally thought it was those things mentioned.
The moral of this story as they say on the clear about cancer ads if you are coughing for ages and it won't go away and you get breathless doing simple things make an appointment with your gp and they can give you the relevant treatment.
Good morning Catgirl 1976. I was diagnosed as needing a pacemaker and having C.O.P.D in the same week. My pacemaker was due to a slow heart rate. Which had been ok a week earlier until i had a cough and sore throat. My copd has not been fully investigated. I have just been given a blue inhaler to use if needed. But its only in a morning when I get up and starting my usual coughing that I use it sometimes when I get breathless. I am lucky that I can still get about town without getting too breathless. I am like my Father I will keep trying to enjoy my retirement as long as possible. I hope your keeping as well as possible and have a good day. Brian
Thanks for posting, Mel. It makes one feel very vulnerable. I'm mainly getting 'Your Microsoft Account is closing down' at the moment.
Yep last week I had 3 text messages from DHL Hermes & Yodel. Didn't open any of them & just deleted them. Knew hadn't ordered anything, one even quoted Car parts in the text title ?!? Er ...no 😕
It makes you wonder these days with Technology MELNEL. how secure our information is. I had some money out of my personal pension December last year. Because of using my tax free earnings allowance up as i don't yet receive my old age pension and not working at all. So I knew they would stop tax and I would claim it back at the end of the tax year. And I received a text message asking me to click a link to get my tax back in January. Which I knew was false. And the correspondence for getting my pension money was all done verbally on the phone. So just be careful Everyone. We only learn about things as long as we keep talking and informing people. Have a good day. Brian
Not what you're looking for?
You may also like...
hospital because it is riddled with all sorts of nasty infections and recommends you not to go...