How did you have access to estrogen p... - Advanced Prostate...
Advanced Prostate Cancer
10,735 members • 12,855 posts
How did you have access to estrogen patches if outside trial?
For those outside UK patch trial doing estrogen patches INSTEAD of ADT, how did you have access to the patches?
You can also get these patches if you join the STAMPEDE trial, there is an arm that tests these.
Otherwise it will be difficult. Very few UROs will give you a prescription. Your wife could get a prescription to treat her hot flushes. But I do not recommend all this, join a trial instead.
I am located in switzerland, so I don't see how to join the STAMPEDE.
I had the impression from your previous posts that you are located in the UK. However, you can join the STAMPEDE trial in Switzerland too. Here are the locations:
clinicaltrials.gov/ct2/show...
You will want to join the Arm "L" :tE2, "Transdermal Oestradiol". However, you may be randomized to the control arm without patches.
Thanks! Imagine that today they told me there was not such trial in Zurique!!! But maybe not this arm, anyway will try, thanks!
Now you can prove to them that they offer this

And if i get in the wrong arm I can always go out... no?
I do not think you get randomized to the arm, this is your choice. But each arm has a control group. You can drop out but if every patient would leave the control arm they would get in trouble.
yes... I will see what I can do
Any urologist will or should give you a script and Medicare part D pays for them with a co pay. They stop hot flashes with one patch and lower T if you use three patches , the same as ADT with none of the side effects except man boobs which are as I understand it controlled by tamoxifen. I never used it. Boobs aren't that bad and at 74 who gives a darn?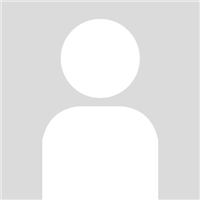 This reply has been deleted
The STAMPEDE trial is a multi-arm trial and new arms are constantly added. So they added the estradiol arm I mentioned recently:
onlinelibrary.wiley.com/doi...
"STAMPEDE is currently recruiting to the 'metformin comparison' and since June 2017, a new 'transdermal E2 comparison' has been added, comparing transdermal E2 with standard ADT to complement the PATCH trial."
Sorry I didn't know that. Glad to hear they're doing it but still there's no need to join the trial . Guys like me have been doing there own trials and they work with less harm to the body than lhrh agonists.
I have the impression these patches work well and also hope for a successful outcome of the trials. I myself would try these patches outside of a trial but don't want to recommend that to other patients. Since these patches and oestrogens are not recommended by the European guidelines, if a patient consults his doctor, most of these will reject to prescribe the patches. So the next post will be: I talked to my URO, but he said....
I also agree that they can be used at a lower dose to mitigate hot flushes and the bone loss caused by Lupron. This causes fewer side effects than Zometa or Xgeva, e.g. no necrosis of the jaw.
An alternative is a Bicalutamide or Casodex monotherapy, this will also work without suppressing testosterone. And is included in the guidelines. My URO did not want to give me a prescription for that because he had no patient using Bicalutamide before. But I took with me a printout from the guidelines and showed him that.
As you already mentioned, you have to get your breast radiated or use tamoxifen to avoid man boobs.
Not what you're looking for?
You may also like...